Bracelet- Mixed Jade, Aventurine, and Blooming Tree Charm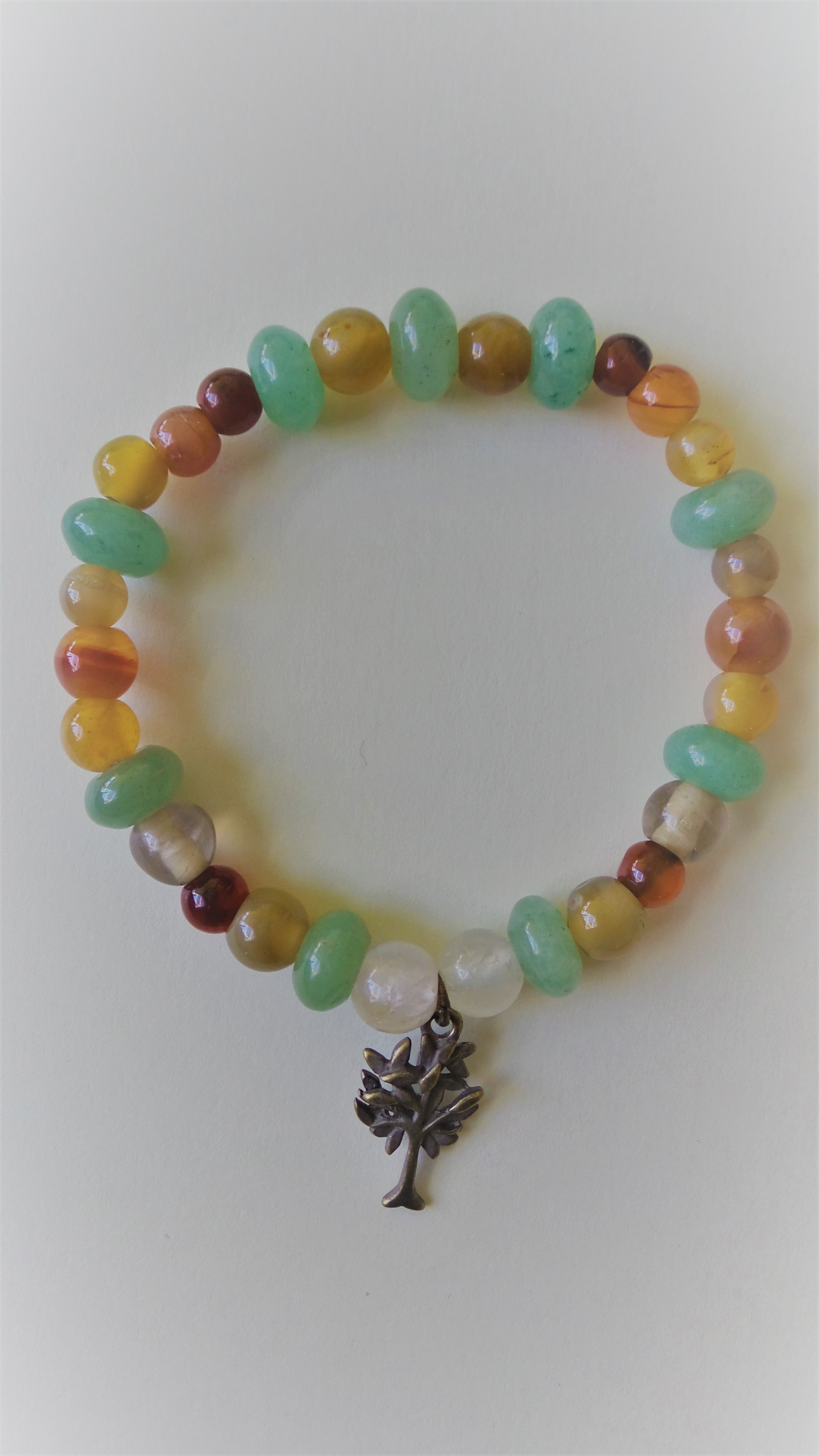 Jade is said to bless whatever it touches, serving mankind across the globe for nearly 6,000 years.
Aventurine stones are used for inviting wealth, good luck, and abundance into your life.
A tree is a symbol of immortality. A tree grows old, yet it bears seeds that contain its very essence and in this way, the tree becomes immortal. As a symbol of growth and strength. A young tree starts out with shallow roots that strengthen and grow deeper over time.